Bed & Breakfast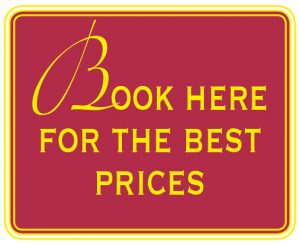 Traditional B&B Accommodation in the Weald of Kent
---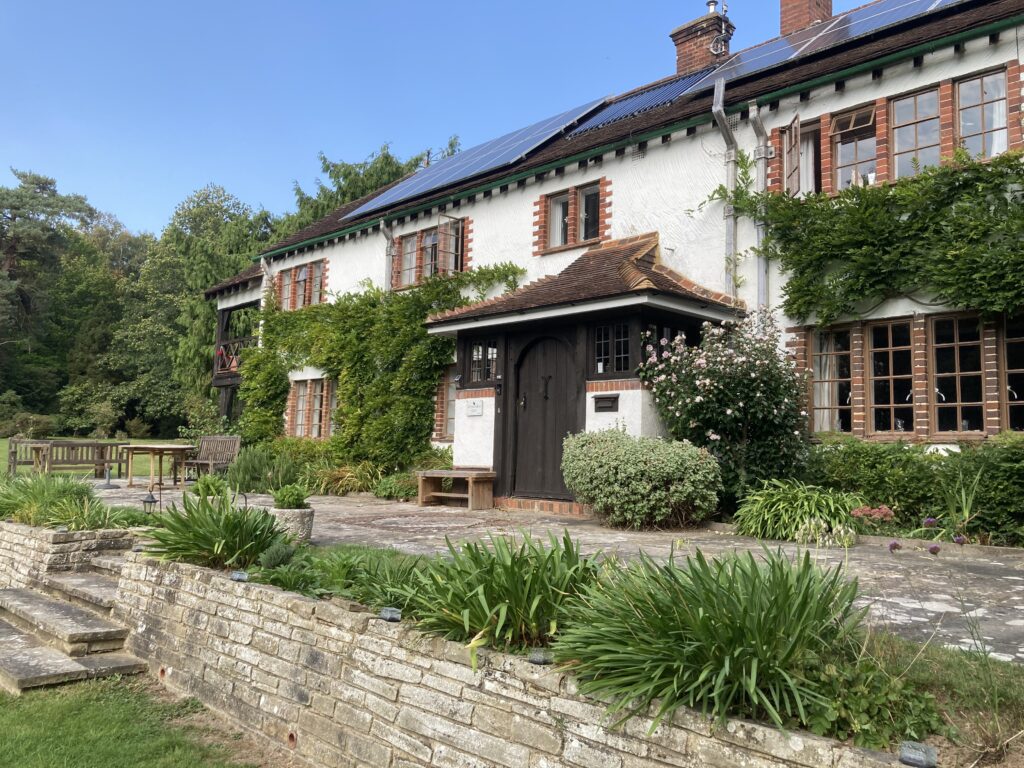 Bressenden welcomes guests throughout the year. If you are planning on a winter visit, it is important that you read this page first. The menus at the top of the page will help you to find relevant information, and we aim to give regular updates on our news page.
Essentials
Cooked English Breakfast is included in the price.
Twin or superking bedroom with private (not en-suite) bathroom: £99.
Private suite with large bedroom, kingsize four-poster bed (plus a child's bed) and adjoining bathroom: £135.
Discounts given for online bookings from this site, with further discounts for stays of 3 nights or more.
We are normally closed on Wednesday and Thursday nights (except for Benenden patients or by special arrangement).
There is a two-night minimum stay (except for Benenden patients) and a five-night maximum (Friday p.m. to Wednesday a.m.).
Benenden patients can stay for one night only (without breakfast) and can cancel at any time without incurring any cancellation fees.
More Information
Bressenden is very different from an Airbnb. It provides traditional B&B hospitality in a private house that has been my family home since 1960. Situated in a quiet and unspoilt part of the Weald of Kent near the village of Biddenden, it has easy access to the coast and is conveniently placed for the many attractions in the area. It can accommodate one or two couples for B&B for short stays of between two and five nights. Solo travellers on holiday or on business are welcomed, and a triple room with en-suite is available for a couple with a child. Guests who do not want to go out for their evening meal may use the secondary kitchen to heat up and eat purchased food. The kitchen table can seat four people. (Bring a cool box, as food must not be kept in the fridge). There is a downstairs sitting room with books, board games and jigsaw puzzles for rainy days or for spending lazy evenings by the fire in the winter months. Fast full-fibre optic Internet access is available throughout the house. A minimum stay of two nights applies throughout the year (except for Benenden Hospital patients — see here).
A cooked English breakfast is served in the dining room, and it includes some homemade food products (see the menu on the Info page).
The 10 acres of garden and surrounding woodlands are an ideal base from which to explore the forested area beyond, the local vineyard and the many footpaths in the area. For cyclists, the house is conveniently situated on Route 18 of the National Cycling Network, and bicycles can be stored under cover. Wildlife abounds around the property, with surprisingly tame deer being frequent visitors to the garden. The presence of resident pet cats means that four-legged guests cannot be accommodated.
Guests should note that the house is in an isolated rural location, not within walking distance of any shops, amenities or restaurants. It is not served by any form of public transport. It is therefore essential to have your own transport as taxis can be difficult to book and are expensive. Note that electric vehicle charging is not available on the property. The nearest charging points are at Tesco supermarket in Tenterden. Pubs and restaurants can be found in several nearby villages, which are five to ten minutes away by car. Some suggestions for evening meals are listed here.
Benenden Hospital is barely two minutes away by car on the same road (walking there is not recommended due to the lack of pavements and unrestricted speed of traffic), so Bressenden is the perfect place for patients and visitors to stay. There is a special deal available for hospital clientele who need a bed for only one-night (without breakfast, as the hospital has an excellent restaurant.)
The hostess is half Belgian and particularly welcomes French-speaking guests. There is ample car parking space at the property. Click here to check availability or make a reservation. Guests are normally required to book for a minimum of two nights except for Benenden patients, who should contact me directly. If your chosen dates are shown as unavailable it is always worth contacting me to check, as I sometimes disable online booking for various reasons and do not usually accept bookings more than two or three months ahead. Note also that we are normally closed on Wednesdays and Thursdays (except for Benenden Hospital patients), so those days will always show as unavailable on the booking calendar.
---
SaveSave
SaveSave
SaveSave
SaveSave
SaveSave
SaveSave
SaveSave
SaveSave
SaveSave
SaveSave