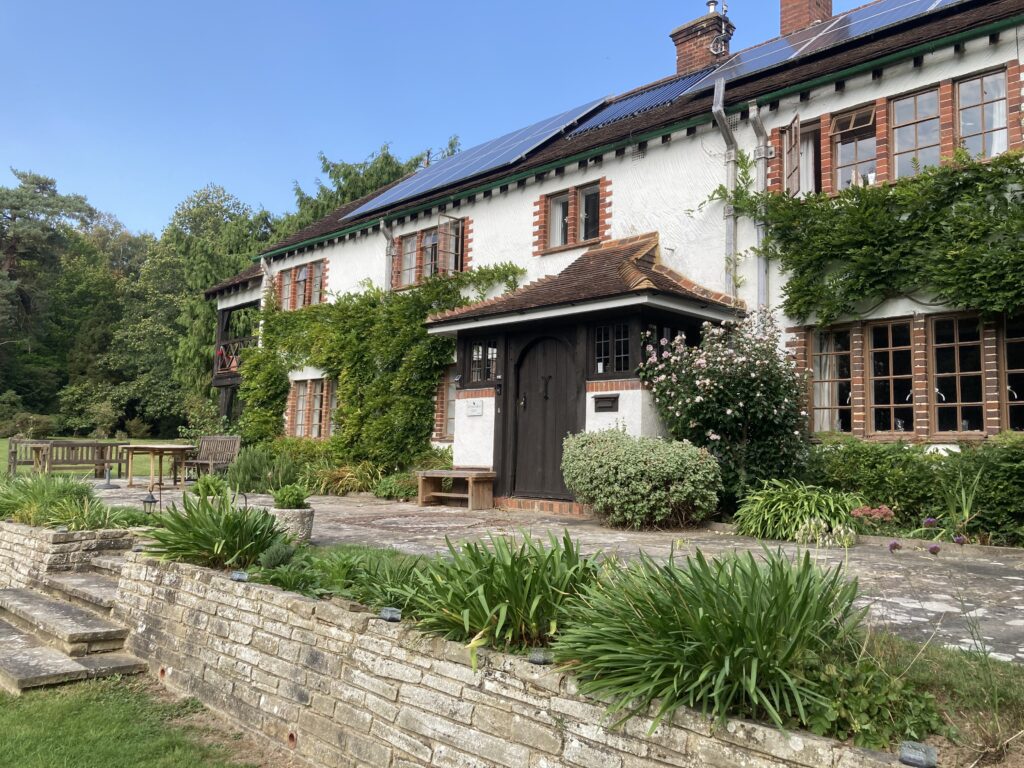 Bressenden welcomes guests throughout the year. To find out more, the home page is a good place to start. Here are the essentials.
Cooked English Breakfast is included in the price.
Standard rate with online travel agencies is £95 for a twin/superking bedroom with private (not en-suite) bathroom, or £120 (£125 from August 2022) for a large room with king bed and ensuite bathroom.
Discounts given for online bookings from this site, with further discounts for stays of 3 nights or more.
Stay 7 nights for the price of 6 nights (if you book from this site).
Reduced rate for Benenden Hospital patients: one night without breakfast at £15 less than the normal rate.
There is a two-night minimum stay (except for Benenden patients).