Wednesday, April 5th, 2023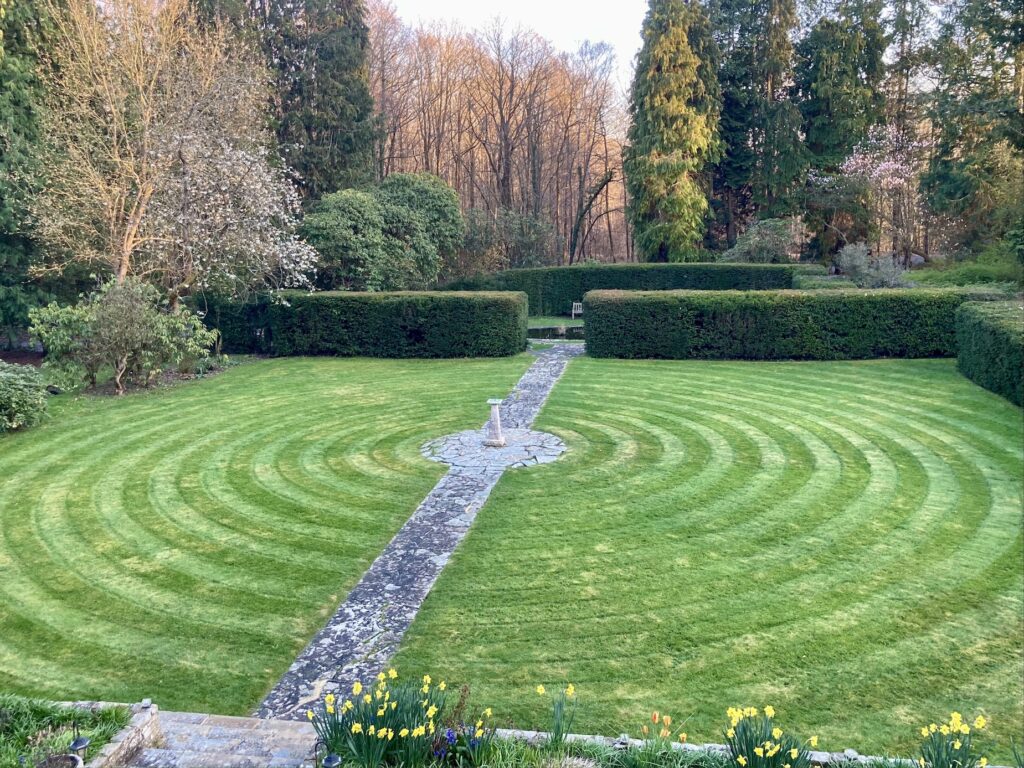 March was wet and cold, and April is brighter, but still very cold. Undeterred, the grass is growing apace and Colin the gardener decided to make his lawn artwork as neat and perfect as possible when I told him I needed a photo item for the website to reassure visitors that we hadn't gone into total hibernation. "I'll do a double cut," he said. "One cut today and another tomorrow." So this is the result, viewed from upstairs yesterday evening. I'm sure you could take a compass to it and Colin's geometry would be pretty accurate. This morning, however, the frozen dew had painted the circles white.
The rear of the property looks very different. It is an active builders' yard, with a team of half a dozen workers, who work from 8am until 4pm. They do not disturb B&B guests, whose rooms are on the south and east sides of the house. The building work is on the north and west sides, well away from guest bedrooms and the breakfast room. The Annexe was essentially demolished during March, leaving little more than a bare brick shell. At the beginning of this month the joists for the upper storey were put in place, which immediately makes it look more like a house.