Tuesday, February 27th, 2018
The house is ready (more or less) and the website googlable. The software for the bookings diary is working well, and the reservations are coming in thick and fast, like today's snow. All I have to do now is refine my recipes, check my linen stocks and wait for the first guests to arrive. It is hard to imagine today that in a couple of months' time the rhododendrons should start to flower, if the buds haven't been frozen off in the meantime. The flower blooms on the daffodils were already opening two days ago, but are now covered in a thick white blanket. Temperatures this week are set to plunge several degrees below freezing, and more snow is forecast for the end of the week. Apparently the jet stream has reversed its normal direction of flow and is sending in weather from Siberia. Jemima the Sebastopol goose was feeling the cold this morning. And the pond has disappeared.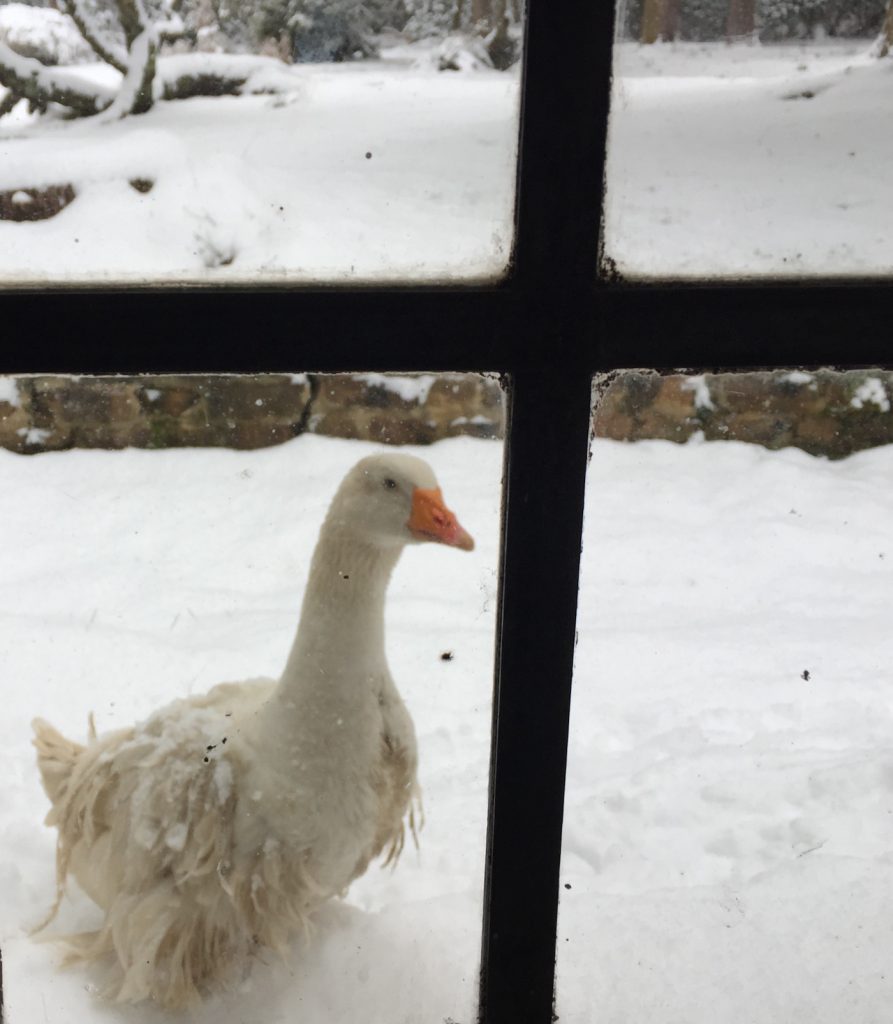 We haven't had snow like this in these parts for several years. This was the village High Street yesterday, as captured by one of its residents.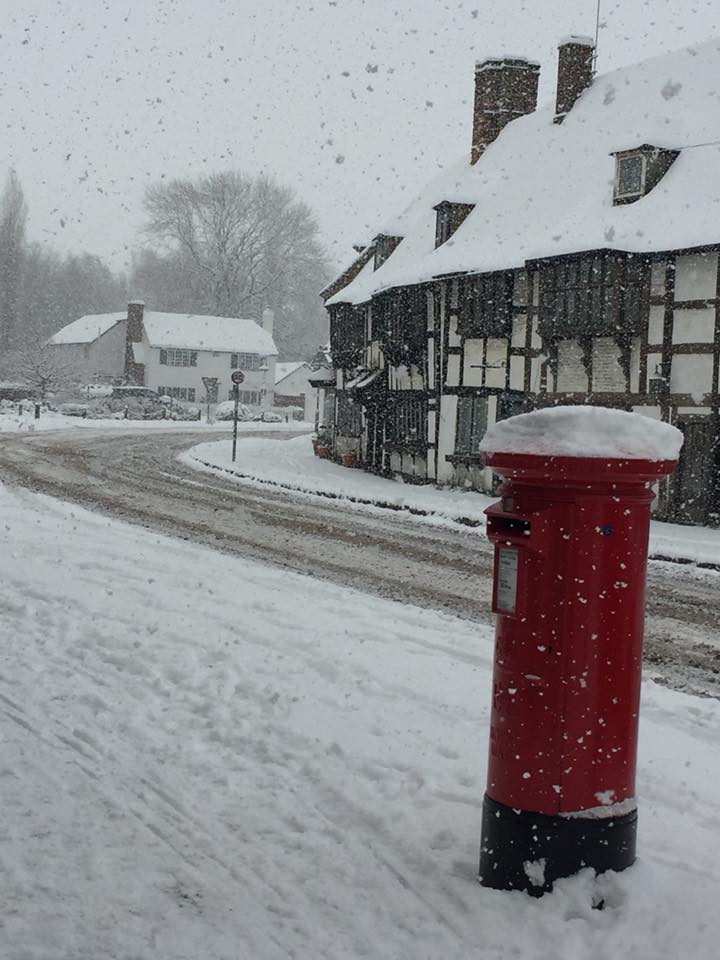 And here are some views of the house and garden and the woodland beyond.
SaveSave
SaveSaveSaveSave
SaveSave
SaveSave
SaveSave
SaveSave
SaveSave
SaveSave
SaveSave
SaveSave
SaveSave