Friday, February 18th, 2022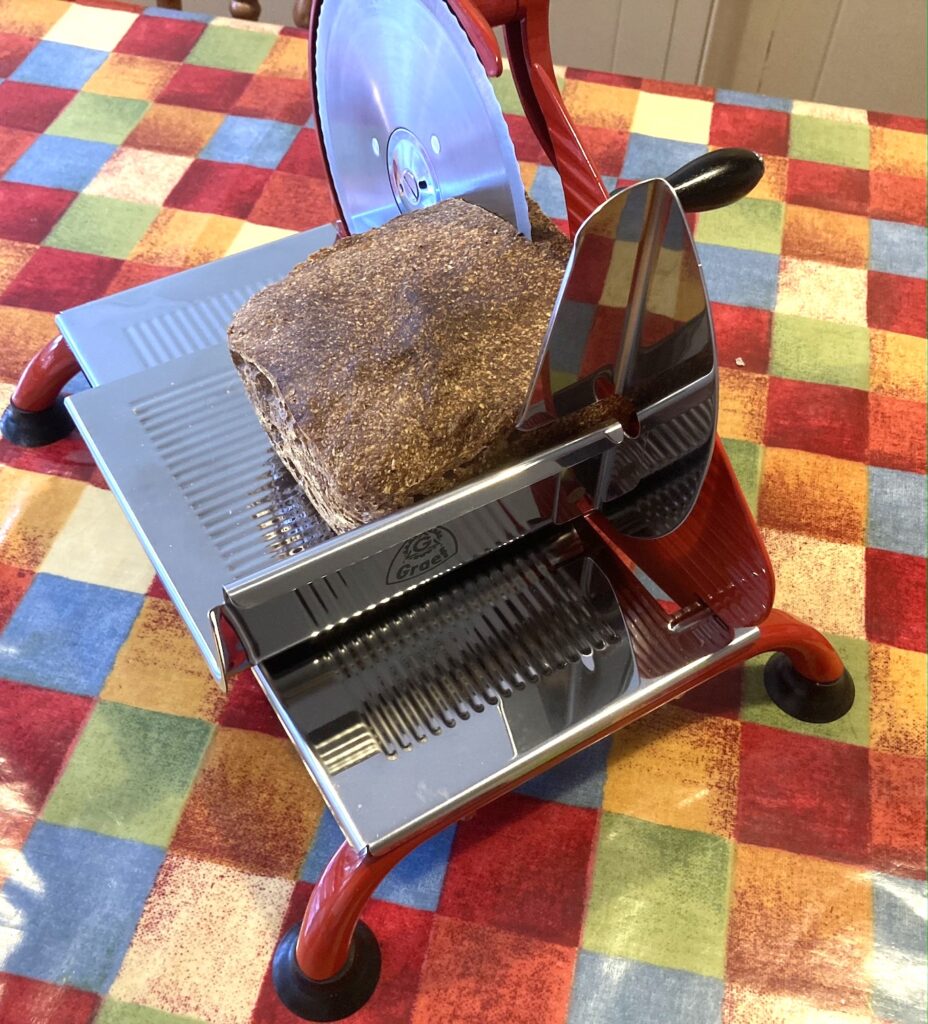 My latest acquisition is something I've been wanting for years and never found online until now: a gadget for slicing homemade bread. Either they are industrial machines costings thousands of pounds or they are cheap, poorly made, low-quality, flimsy plastic gadgets. I make bread several times a week — sometimes every day in high season — and slicing the loaves is physically hard work and quite exhausting. Unlike shop-bought bread, which is baked in ovens into which a copious amount of steam is injected to keep the crust soft, homemade bread has a tough crust, and my least favourite task is slicing up whole loaves so that packets of four slices can be wrapped and put in the freezer as soon as possible, to be taken out as and when they are needed for breakfast.
After a conversation with guests last week about how to run a B&B single-handedly (answer: get the right tools for the job, preferably German models), I determined to have another hunt for the one thing missing that would make my life so much easier. And at last I found it: a robust, solidly built, all-metal mechanical slicer made by Graef, which should last for decades. It looks very smart in its enamel red painted coat and wooden handle. I tried it for the first time this morning and was astonished at its ease of use. The large cutting disc sliced effortlessly through my wholewheat loaf like a knife going through butter. It was so quick to cut up my loaf with no effort at all that I wonder why anybody bothers with electric slicers. Best thing since sliced bread.